Charity bazaar in Cologne, 13-10-2019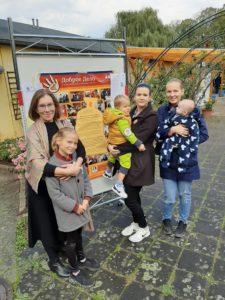 On October 13, we have held in Cologne a charity bazaar to support the families of our care-receivers with gravely ill children.
There was an opportunity to get a delicious lunch or to purchase exquistive pastry. Beside the volunteers of Diakonia, the sisterhood and many members of the St. Panteleimon parish in Cologne took part in preparations and holding the action.