Cologne, November 2019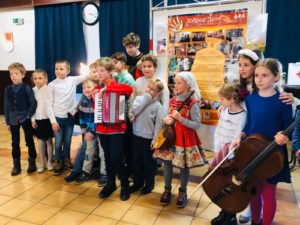 On November 24, in the parish hall at the church of St. Martyr Panteleimon in Cologne, we have held a charity concert "Children Help Children". It was organized by the parents of the students of the Children's Center at the church, to help sick children cared for by Diaconia "Good Deed". And although the sum collected was not big, the benefits of the concert are enormous. The musicians of all ages learned mercy and enjoyed the opportunity to do good all together.

In November, as in any other month, our volunteers have held twice the classes with sick chilren at the university clinic.