FEBRUARY 2023
Dear friends!
The Great Lent, and the anniversary of the stupid and criminal war are approaching. I think that the most important deed at this time is to pray that the war ends as soon as possible, and people stop suffering. Thank you for remembering those who are having a hard time right now, remembering people in Ukraine, Turkey, Armenia – this list, unfortunately, may be continued, and remembering our care-receivers with sick children. Thank you for your support.
In January, we have helped Ivan Moskvichev, 5 years old, Russia, cerebral palsy, to pay for a planned rehabilitation at Olinek clinic in Poland.
In February, the following children ask for your help: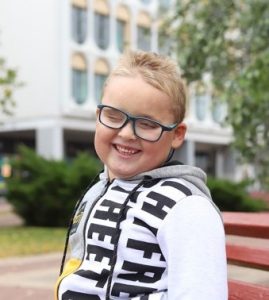 FADEY SMIRNOV, 6 y. o., Belarus. Diagnosis: corneal leukoma of both eyes.
Fadey was born with severe pathology in both eyes. After a treatment and examinations in Belarus, the mother took the boy to IMO hospital in Barcelona. In Spain, Fadey underwent an artificial cornea transplant, and the child was able to see! For the first time in 5 years of his life, the boy was able to see his mother and the world around.
The mother was bringing her son for routine check-ups every 3 months. However, during one of these examinations, Fadey was found to have high eye pressure, which endangers the child's vision. The doctors at the clinic have decided to install an Ahmed valve to reduce the eye pressure. Regrettably, Fadey's mother is not able to pay the bill. While she managed to pay all expenses on her own up to this point, now she really needs help and support of kind people. It is required to raise 9,000 euros.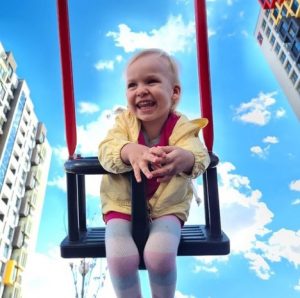 LEIA TARASENKO, 2 y. o., Belarus. Diagnosis: retinoblastoma (cancer) of both eyes.
Since the birth, Leia has been diagnosed with retinoblastoma in her left eye. In August 2021, doctors discovered the progression of the disease in the right eye as well. The doctors in Belarus did their best, but did not achieve a positive result. To save the child, the parents have gone to Switzerland, to Jules Gonin clinic. Leia has been undergoing treatment with Professor Munier for more than a year. The financial resources of the family have been exhausted. A CHF 46,500 bill must be paid to complete the life-saving treatment.
СПЕШИТЕ ДЕЛАТЬ ДОБРО!
Берегите себя и близких!
Сердечно обнимаю,
Ваша Алина Титова