MARCH 2023
Dear friends!
Thank you for your support.
We have helped to find the funds for the operation of Leya Tarasenko, 2 years old, Belarus, cancer in both eyes, and transferred money to Ukraine to buy generators for a retirement home in the Kyiv region.
In March, your help is awaited by: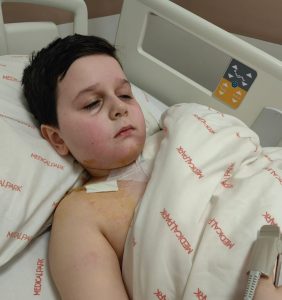 DAVID KOLESNIKOV, 8 y. o., Kazakhstan.
Diagnosis: B-cell non-Hodgkin's lymphoma.
In December 2022, the boy was diagnosed with B-cell non-Hodgkin's lymphoma. This is an aggressive form of cancer that occurs in the lymphatic tissue, most commonly in the lymph nodes. An immediate treatment is required. David is in severe pain and is currently undergoing treatment at the Medical Park Bahçelievler clinic in Turkey. The chances of recovery are high if the boy treated right now. The family needs funds for a full course of chemotherapy and strong pain relievers. EUR 29,500 is required.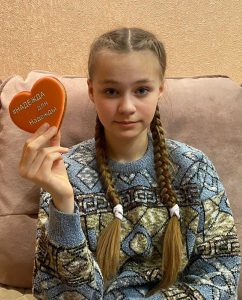 NADEZHDA RASSTRYGINA, 14 y. o., Voronezh region, Russia.
Diagnosis: congenital heart disease, absence of the left pulmonary artery, bronchial malformation.
Nadezhda had her first heart operation at the age of a few months. Then there were several more operations. In 2015, Nadezhda was operated on at the Munich Cardiology Center. This helped the girl to survive and to develop fully. At the age of 12, Nadezhda has undergone a surgery in Munich again, to install a Hancock stent. The doctors warned that as the girl grows, the conduit will have to be replaced. Now Nadezhda has grown up, her height is 166 cm, and her heart is overloaded. The right parts of the heart have almost doubled in size, the pulmonary hypertension and atypical cardiomyopathy have appeared. The girl is ready to be operated on at the Massa clinic in Italy. EUR 45,000 is required.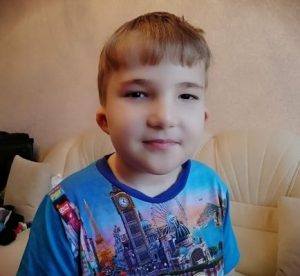 ALEXANDER VLASENKO, 8 y. o., Ivanovo, Russia.
Diagnosis: microtia grade 2, partial artresia, hearing loss.
Alexander was born with a congenital pathology of the ears. Four years ago, after a conference with American doctors, the family began collecting for an operation in a US clinic. Yet in September, the boy was diagnosed with cholesteatoma in his right ear. The treatment plan has changed. Such a tumor upon its growth destroys the tissues, the auditory ossicles, the auditory nerve. Its contents can enter the meninges and cause meningitis. The child can only be helped if operated on. The American clinic Global Hearing is ready to perform the surgery for Alexander to restore the hearing and remove cholesteatoma. The clinic bill amounts to $56,000. It remains to collect $8,347.
Dear friends, the time for a traditional rehabilitation and psychological shift of DOBROMORE in Montenegro is approaching. This year the event will focus on working with traumas in refugee and displaced families, as well as on support for professionals and volunteers. We are recruiting volunteers to join our prepatation team and to participate in the shift. I invite to cooperate the psychologists working in this topic. If interested, please write directly to me: dobromore2019@gmail.com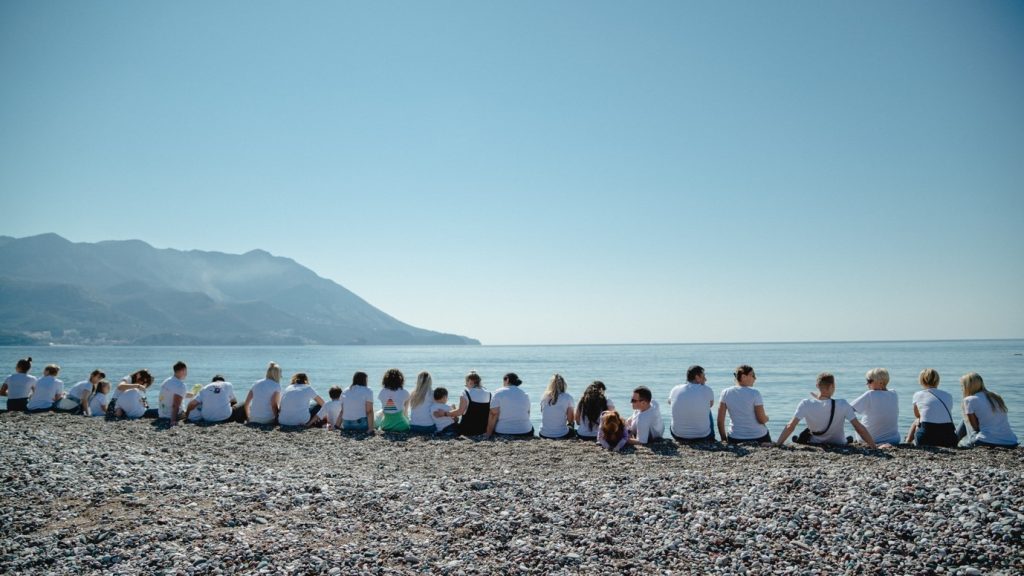 HURRY TO DO GOOD!
I wish health to you all! Take care of yourself and your loved ones!
I embrace you heartily,
Yours Alina Titova