SEPTEMBER 2021
The blessed time: summer is still bearing fruit, the sun sometimes warms you up, the children still go to school with pleasure.)
And we continue to do good to the best of our strengths and capabilities!
In August, we helped to pay for the treatment and related expenses to Alyosha Afonin, 5 y. o., St. Petersburg, neuroblastoma; Tatiana Serkova, Moscow region, deafness; Anna Nikolaeva, 7 y. o., St. Petersburg, heart disease.
Dear friends, thank you for your support!
In September, our help is awaited by: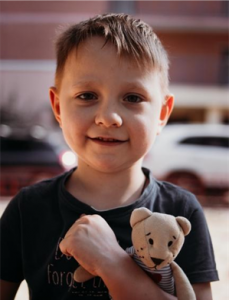 Zakhar Mozgov (baptised as Zakhary), 6 y. o., Voronezh region, Russia, neuroblastoma.
Zakhar's treatment has been going on for almost 3 years. During this time, he underwent many anesthesia, a bone marrow transplantation, a chemotherapy and many surgeries. In Russia, the doctors have made everything possible.
Yet immunotherapy is needed now. Unfortunately, the required drug Dinutuximab beta is not registered in Russia. In Europe, this type of treatment is included in the basic medical protocol and Zakhar has a chance to receive this treatment in a German clinic in Cologne. Yet the cost of this treatment is huge and simply unaffordable for the family: EUR 315,000. The parents have raised a part of the sum. EUR 250,000 remains to be collected.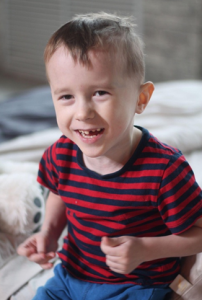 Ilya Krasilnikov, 6 y. o., Kazan, Russia, cerebral palsy, moderate spastic diplegia, dysarthria.
Two years ago, we have already helped Ilya to pay for a rehabilitation. Owing to this, he moved forward in his achievements. From his birth, the child struggles with the consequences of a cerebral hemorrhage. Despite the pessimistic forecasts, in the age of one year Ilya has learned to keep his head up, and by the age of 6, due to his persistence and constant exercise, he was able to sit, stand, and walk a little with a walker. The mother is doing everything possible for his rehabilitation. Ilya shows a preserved intellect, he is a very sociable and cheerful boy. In December last year, he underwent an operation on his spinal cord, that relieved spasticity in his legs. But in order to achieve success and consolidate the result of the operation, the professional rehabilitation with specialists is necessary. The family now requires help with paying for a rehabilitation course in October at a Polish center Olinek. EUR 2,838 is required.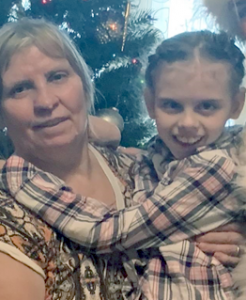 Elizaveta Ekimova (baptised as Elizaveta), 11 y. o., Russia, Tomsk, cerebral palsy.
Elizaveta is a very sociable, open and cheerful girl. Her parents and grandmother are doing everything possible to ensure that the girl regularly exercises with the help of specialists. The exercises strengthen the muscles of her back and legs, so she can sit on her own. Several times Elizaveta underwent rehabilitation courses at the German clinic Tera Reha, some with the support of Diaconia. Thanks to this, she finished with kindergarten and is now attending school. But the rehabilitation should take place regularly all the time the child grows. The parents have exhausted their own funds. The next rehabilitation course costs EUR 4,320.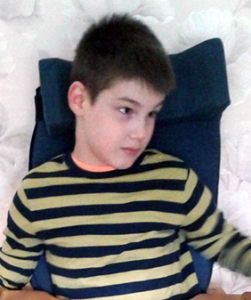 Nikita Nesterchuk, 11 y. o., Brest region, Belarus, cerebral palsy.
Nikita's family lives very modestly. The benefits they receive from the state do not suffice to purchase the rehabilitation means. Nikita needs a verticalizer. This is a device that helps the patient's body to keep an upright position. This device is indispensable for children with cerebral palsy: they spend most time in a supine or sedentary position, which creates a danger to get renal or pulmonary failure, osteoporosis and bedsores.
To purchase a verticalizer, they need EUR 1500.
HURRY TO DO GOOD!
I wish health to you all! Take care of yourself and your loved ones!
I embrace you heartily,
Yours Alina Titova